Gallery
(To view larger image, click on map you'd like to see, you'll be directed to a new page, click map on that page, all maps are also available for download at the bottom of this page.)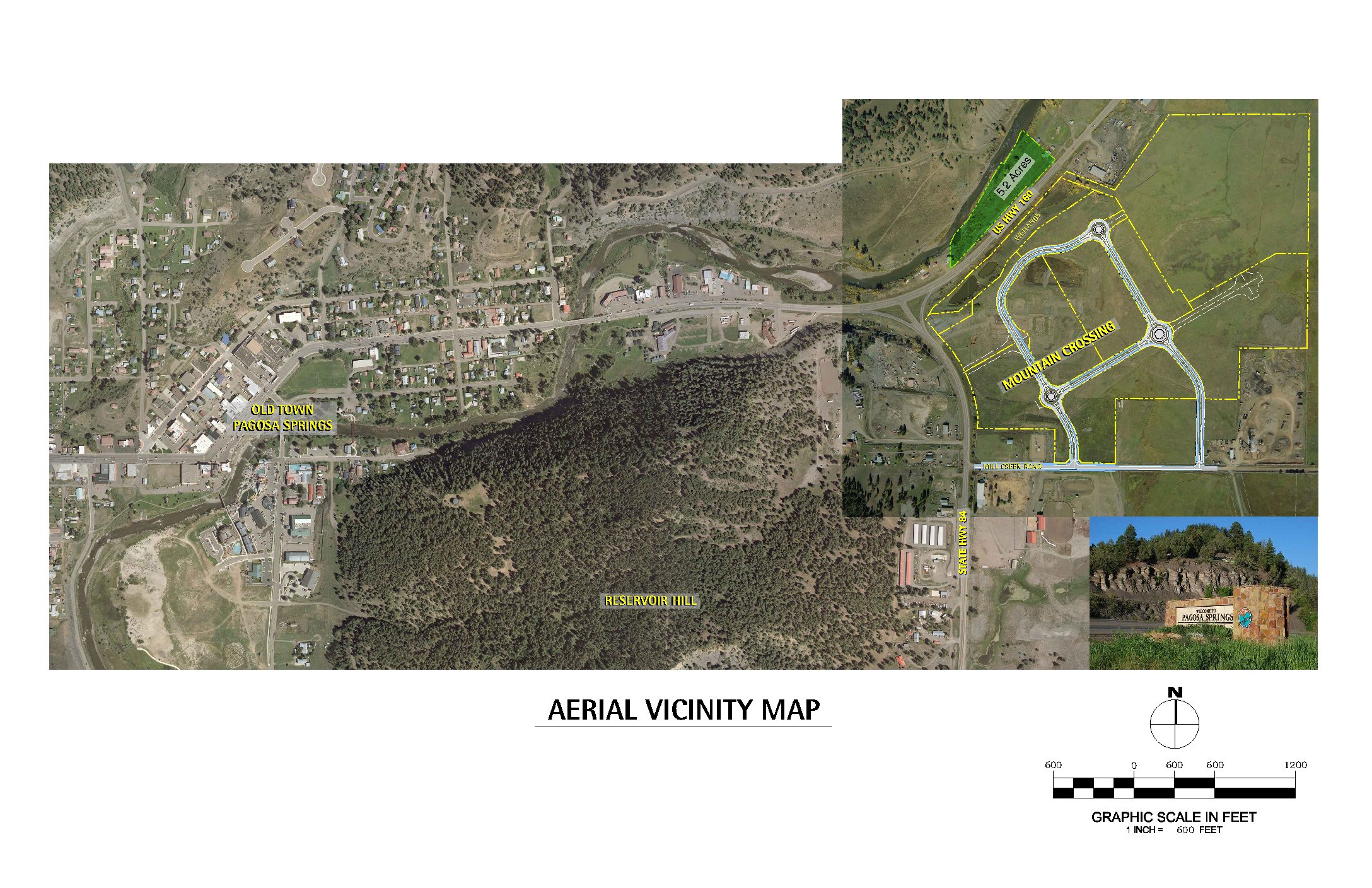 The city of Pagosa Springs has re-vamped their zoning codes to allow numerous commercial, industrial and residential uses on the property. Some of the allowed uses are mixed-use corridor, institutional and civic use, offices and business, retail sales, lodging, manufacturing and warehouse. 
Explore more maps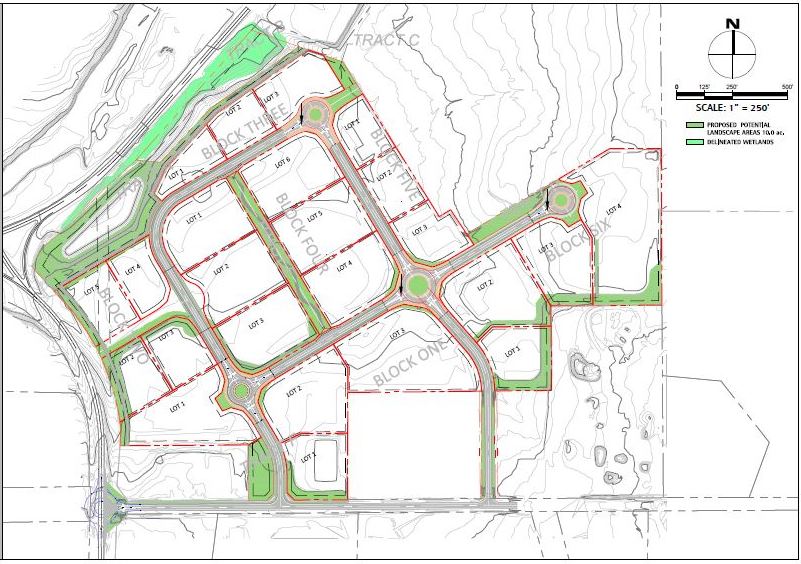 Mountain Crossing currently has final approval of a 
Preliminary Development Plat/Plan

from the city of Pagosa Springs. The approval enables a developer to submit Final Plat Approval concurrently with Building Permit Approval. Also, the preliminary plat can be amended as an administrative procedure.
To obtain this approve our engineer, Keith Mendenhall has done extensive engineering work concerning utilities, retention, drainage, wetlands, ingress/egress and roads. This information will be extremely useful to any developer for all or part of this project.
Since obtaining Preliminary Plat Approval, we have obtained a CDOT traffic permit and completed the engineering for off-site improvement as well.
Downloads
[download id="422″ template="Download Traffic Report Here"]
[download id="453″ template="Town Zoning"] [download id="455″][download id="456″][download id="457″][download id="458″][download id="502″]